We Have Made Expert House Clearance in Richmond Cost Effective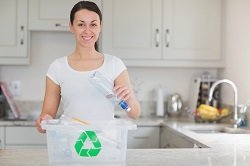 Thinking about house clearance in Richmond TW9? If so, then Rubbish Removal Richmond are the ones you need to call in Richmond. We are always here to help you clear away those difficult to shift items from your home in the TW9 or TW10 district. No matter what you might have cluttering up the house, a quick call to our company can be all that is required in order to receive the best property clearance help available around. We want to save you time and energy by handling all of the hard work in an efficient manner and delivering only the very best results. So when you need help with getting rubbish, waste, junk or anything else cleared from your home, it is nice to know that you can simply call up 020 3743 8872 anytime and a member of our team will give you a free quote for the exact kind of house clearance you need.

Regardless of what you need to clear, the results we provide are built on many years of experience in property clearance. Thanks to the time we have spent in the business, we know how to deal with any kind of home clearance situation and, as such, can offer all of our customers an amazing range of services. There are so many reasons for needing help with clearing the home. It might be that you are pressed for time and need things handled in the quickest possible manner. It might be that there is simply too much work to handle yourself. It might be that you just need the amazing results which come from hiring the professionals. Or it might just be that you need to find a quick and easy way of getting rid of the clutter in your home in the TW9 area. Whatever your reason, we will always have a great household junk removal service ready and waiting for you. Call 020 3743 8872 now and let us assist you!
We Can Deal with Any House Clearance in TW9 In No Time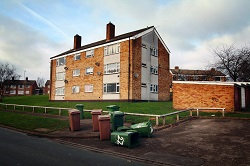 We are here to help, no matter what the situation might be. We have dealt with everything before, meaning that the house clearance which you need in your home will always be based on the best understanding of how to deal with any situation. Whether your items are far too heavy, far too delicate, far too damaging, or simply when there are far too many of them, there is no job too big or too small for our flat clearance staff to deal with. Whatever kind of items you need cleared from your home in TW10, you can be sure that we will be there to help.
Of all of the companies you can hire, we go even further to help you save money. Our home clearance services in Richmond TW9 are designed to not only deliver fantastic results, but to help you get great value at the same time. We understand the importance of truly cost-effective help. That is why we are always focused on reducing the costs for our customers while keeping the quality as high as possible. When you need the right kind of results at the lowest price, we are the domestic clearance company you need to call.
Get the Best Results on House Clearance in Richmond TW9 Today
When you hire Rubbish Removal Richmond, you are hiring in the help of a company in Richmond who are experts in the house clearance field. There is no one better to help clear your home, with no job presenting too tough a challenge. The help we provide is backed by vast experience in domestic clearance and priced in a manner which our customers truly appreciate. So when you are looking for the very best way to clear away the junk, rubbish or anything else from your home, all you need to do is call our Richmond house clearance company on 020 3743 8872 today for a free consultation.